(This will also be up on Thursday so that anyone who wants to comment can get a chance)

I just took a glance at the number of Google followers for our blog and my eyes popped out! Are there really 40 of you out there that follow the adventures of The Canine Mafia via Google Friends?! Don't get us wrong, we're very excited! It's just that we never though the outings of four canines would gather such fan base!
This week we were also fortunate to receive three fan emails. The usual amount we receive is zero. We popped open the best bottle of wine to celebrate. Yes, I know, it doesn't take much to excite us over here at The Dogfathers but what can we say? We're simple like that.
So readers...we want to get to know you. Who are you? Who are your furry mates? In exchange, I'll share some background on a member of The Canine Mafia.
I'll start with
Bruno
.
Once upon a time, this young couple bought their first home. The couple wanted to add a dog to their family and began a search for one. Their search led them to this puppy:
This puppy grew very quickly!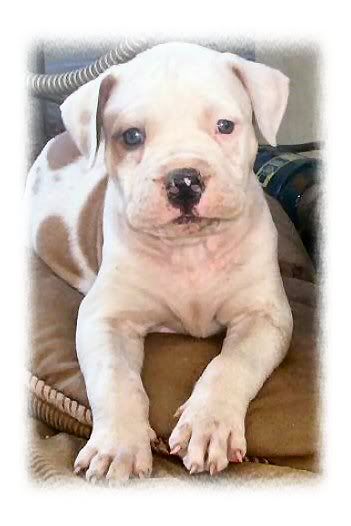 Egads, he would just not stop growing!!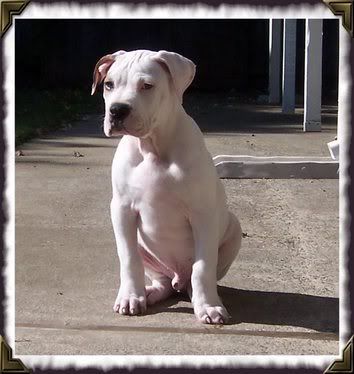 He would eat everything in site! This we are sure contributed to his gigantic growth spurts!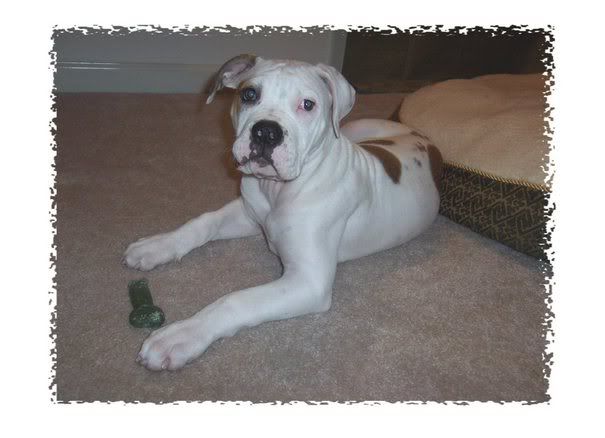 Thank goodness he finally stopped growing!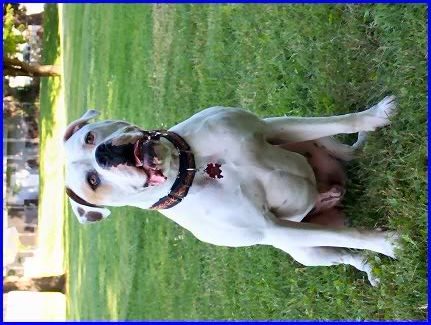 One day, we learned our huge puppy busted his hips. We're not sure how he did it, but he hid it very well for a long time.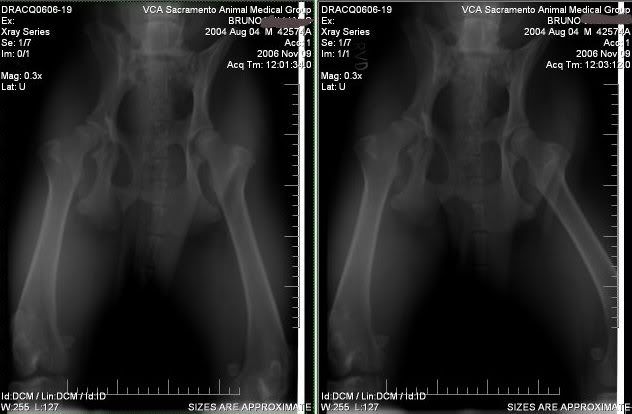 The huge puppy pursued lots of swimming as a physical therapy effort.
He hasn't stoppped since.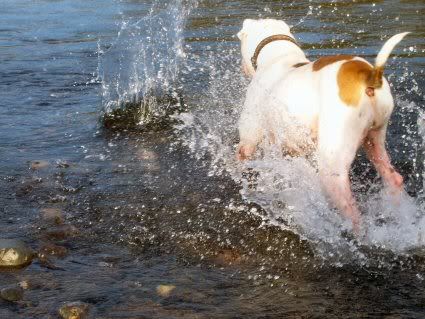 And so here we are, five years later.
Me and this huge puppy...broken hips and all.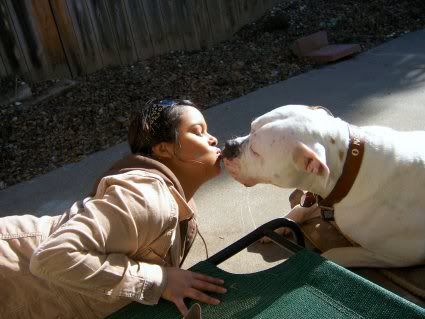 And there you have it...the Cliff Notes of Bruno. Now we want to get to know you! Please introduce yourselves and give us a glimpse into your world. We'd love to start getting to know some of our daily readers. It makes Bruno feel special. :-)